Premium Scraping Assistance
---
Request a Custom Recipe:
A recipe is a list of instructions Data Miner uses to scrape
Custom Recipes typically take 2-3 days to build by our development team
$150 for a single recipe and $300 for multi level recipes
We can build recipes for public and private sites No Login needed
Recipes never expire and work on a free plan or a paid plan
Most sites require the multi level recipes. To learn more about this, please visit our help documentation for Crawl
All Custom Recipes are Public by default. They can be made private by paying a small fee.
---
---
---
---
---
Advanced Training (Group or Solo)
Schedule a set time to learn from one of our expert Developers
We work with sites of your choice and cover real challenges
We cover Crawl, Recipe Writing, and much more
Training is done with GoToMeeting, utilizing screen sharing and conference calling capabilities
---
$50 (30 min)
Write a Recipe
---
Use Advanced Selectors
---
Apply Actions
$100 (60 min)
Scrape Multi Level Pages
---
Write Basic Javascript
---
Download Images or PDFs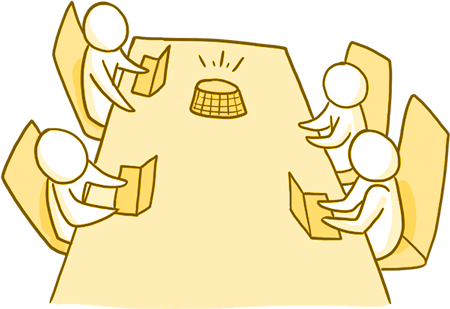 ---
Email us what you'd like to learn and we'll follow up in about a day to schedule a time.

support@dataminer.io
---
---
Live Customer Support
Talk live to a scraping expert
Get common questions answered instantly
Learn advanced recipe tricks and improve scraping methods
Office Hours is done with GoToMeeting, utilizing screen sharing and conference calling
Participate in group discussion and learn from different examples
---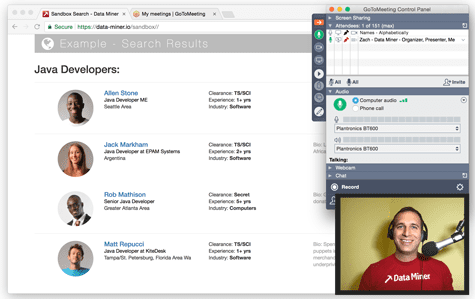 ---