---
Crawl
Scrape from a list of URLs
Data Miner can visit a list of URLs for you and scrape the data.
Scrape Profile Pages
Scrape Product Information
Scrape Contact Information
Extract Real Estate Listings
Tables You Have To Click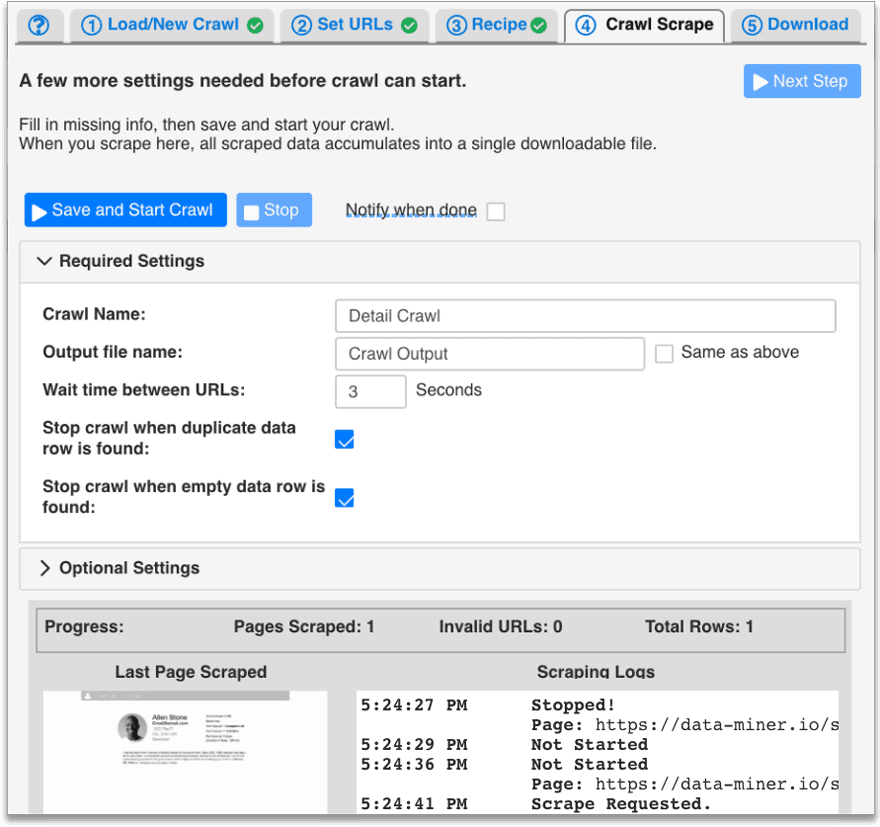 ---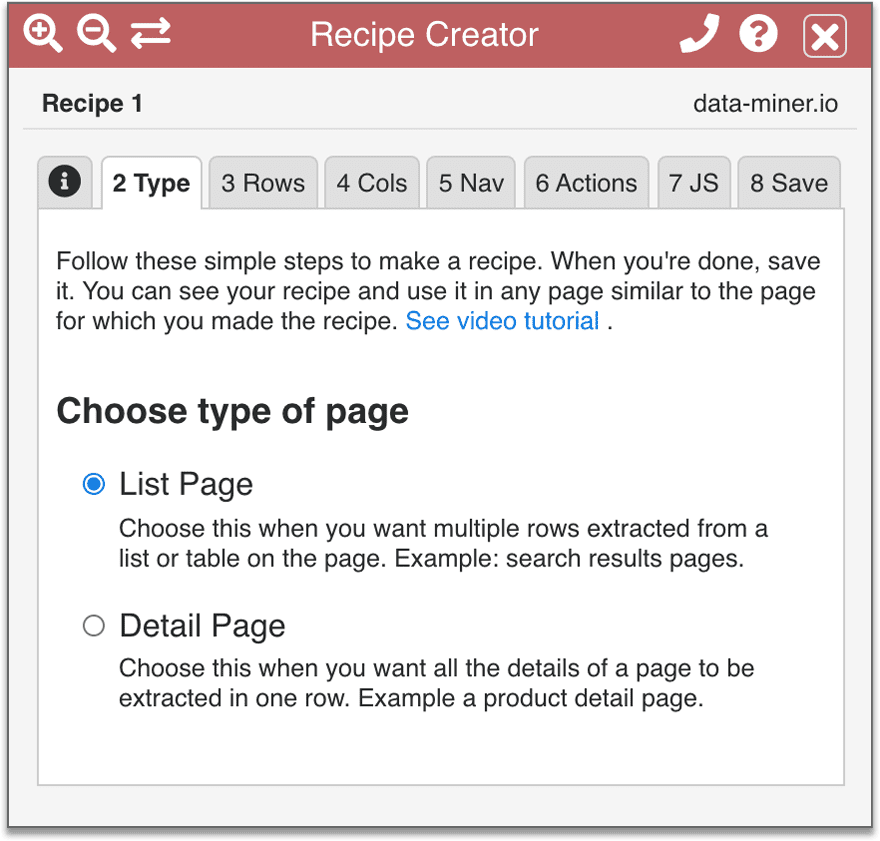 ---
---
Recipe Creator
Create Recipes for any Website
Recipes are unique HTML instructions Data Miner uses to scrape websites. Scrape using...
Next Page Pagination
Custom Javascript
Click and Scroll Actions
Don't have time? You can also have us create a custom recipe for you. Order Your Custom Recipe
---
---
Instant Table Scrape
Scrape any Basic Table Fast
Using "Get Similar" you can instantly create a Table Recipe in seconds.
Easy To Use
Save and Scrape Again
No Coding Necessary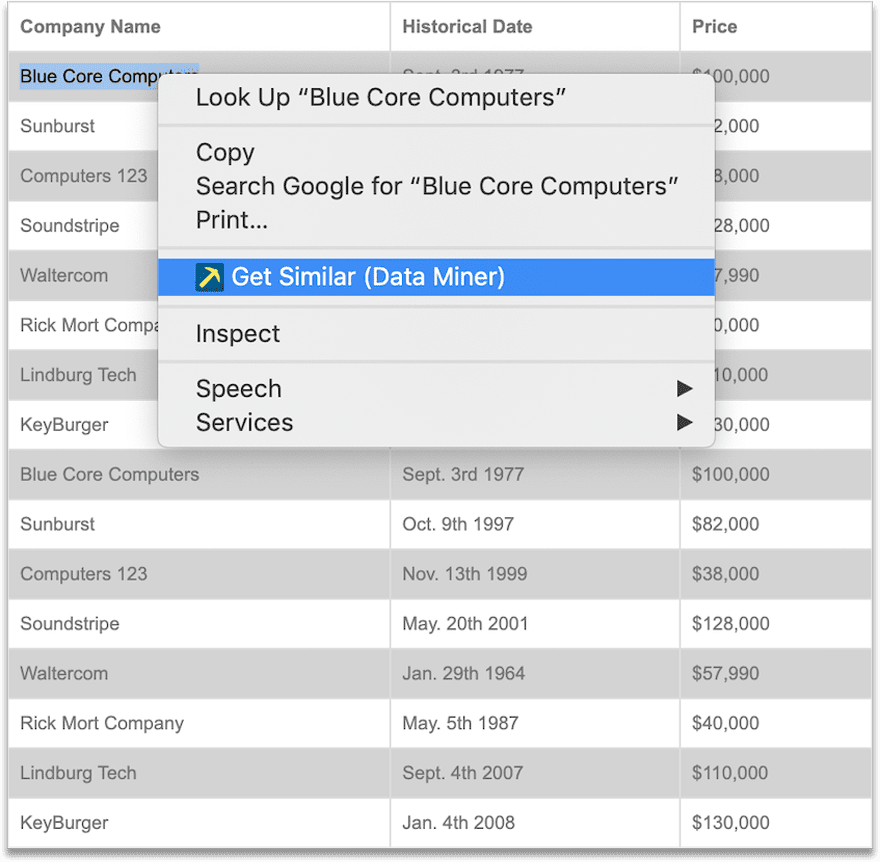 ---
Key Features
There is so much to love about Data Miner
---
Extract Tables & Lists
Get data from list and tables on websites with ease.
1 Click Scraping
Using recipes, you scrape data in seconds and get it as CSV file.
Scrape Paginated Results
Automatically navigate paginated results and extract data from them.
Pages Behind Login / Firewall
Scrape data from pages behind a login or inside your corporate firewall.
Open & Scrape a list of URLs
Provide a set of URLs for Data Miner to scrape data from.
Run Custom Javascript
Use custom Javascript to clean up the scraped data, for example to extract emails.
Javascript API hooks
Get hook your custom Javascript code to Pre and Post scraping events.
Scrape Dynamic Ajax Content
Using Javascript click on buttons and fill forms and scrape dynamic content.
Automatically Fill Forms
Automatically fill forms with data you provide via an Excel file.
New Features Coming Soon ...
New Upcoming Features:
Auto Form Filling
Download Images
New Upcoming Features:
Download full HTML pages
Regex Clean Up
Features From You
Looking for a feature you don't see? We are always happy to hear about new creative ideas for features. Send us feature ideas to support@data-mine.io